Wisconsin's Steer It and Clear It Law just celebrated it's 20th Anniversary. While some rules become outdated over time, the Department of Transportation says it's more relevant than ever.
Current DOT data shows Steer It and Clear It, in conjunction with Move Over, Slow Down Law, are able to save drivers both time and possibly their lives. Stats show for every one minute of lane blockage due to a crash, there will be at least a four-minute delay in interstate traffic. Their data shows traffic delays can also cause a financial burden on the city, millions of dollars in commercial motor vehicles and various company employees are stopped from doing their jobs.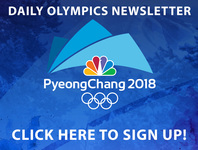 Granted many of you were taught to stay put, collect information, and wait for law enforcement after a crash. State Patrol Lieutenant Nathan Clake says that's not the case anymore.
"If you have a crash and it is a property damage only...[ steer it and clear it] take the vehicles from the traffic lanes and move them over to the distress lanes," says Clarke.
Data from DOT shows vehicles sitting in traffic are 25% more likely to cause another traffic incident. Cars that are involved in another traffic incident, specifically a secondary crash, have an 18% chance of being fatal.
Employees at Ray's Towing Company says they've had way too many close calls. Whether they were on the shoulder, or shielding themselves with their trucks while trying to do their jobs, the tow operators know the danger is high. Operator Mark Salentine says if possible, it's best to get out of traffic asap!
"[Law enforcement] want things out of the road as quickly as possible, because we know the danger is high," says Salentine.
A study by the United States Department of Labor found the Transportation Industry to be the second most deadly for workers, more than 900 deaths in one year.
"We're losing roughly, in the industry, roughly one tow operator per week is being killed," says Salentine.
Law enforcement and emergency officials found that while the shoulder is safe, it's not always the best option. Clarke says crash investigation sites are the safest option after a crash. There are more than 20 crash investigation sites across the state's southeastern interstate.
At the site law enforcement can meet with everyone involved in the crash. All parties can safely exchange information, take pictures, and make sure the situation has been handled properly.