The Port Washington community is coming together to help a man who for years has devoted his life to helping others.
Port Washington police officer Gary Belzer has been struggling with Non-Alcoholic Cirrhosis Hepatitis since 2014. His liver is failing and unable to properly filter his body's blood.
"The liver is cirrhotic, just like an alcoholic liver is, but mine is caused by natural causes," Belzer said.
The side effects include an enlarged spleen, hernias and internal bleeding. Gary has endured several surgeries to treat them.
He's continued working as a police officer during his illness, although each medical procedure requires he miss six to eight weeks of duty.
Belzer said perhaps the worst side effect is constant fatigue.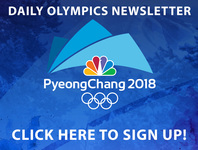 "That's the thing I have to fight with the most, is just being tired all the time," he said.
Belzer enjoys hunting with his two sons, and coaching them in sports like baseball and football.
He said the boys have taken notice of his lack of energy.
"They can just see it in my face, and in my personality, that I change," Belzer said. "I just get very tired and worn down."
The only cure for Belzer's condition is a full liver transplant. He's been on a regional waiting list for a liver since the summer.
"The timeline (for a transplant) is unchartered right now for me," Belzer said.
While he waits, neighbors in Port Washington want to help Belzer and his family deal with the growing medical bills.
There's a benefit featuring music, a raffle, and silent auctions on Saturday, Jan. 27 at 4:30 p.m. at The Patio (601 N. Wisconsin St.) in Port Washington.
Belzer's wife, Kristin, said the family also wants to use his illness to raise awareness about the importance of organ and tissue donation.
"It's eye-opening," Kristin Belzer said. "This has definitely thrown us for a loop."
She added the support from the surrounding community, and even neighbors the family doesn't know, has been "overwhelming."
"We just want to say thank you to all of them," Kristin Belzer said.