Crews were called to a fire at the Kohler Co. in Sheboygan County Wednesday night. The fire broke out at around 11:30 p.m. at 444 Highland Drive in Kohler.
Some employees on scene said they were evacuated from the building. When fire crews arrived on scene there was a fire and smoke could be seen coming from the structure.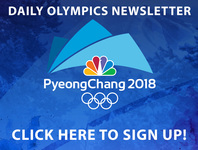 "When our crews arrived there was heavy flames coming from the roof of the building," said
Captain Chris Berlin with the Kohler Volunteer Fire Department "The area where the fire started is used for heavy metal. We can't extinguish that with water."
Firefighters stayed on scene past 8:00 a.m. Officials with Kohler say the fire broke out in the Cast Iron Foundry. The area was immediately evacuated and no one was injured.
One employee who works the overnight shift said this is not the first fire in that building.
"That's the electric mill, occasionally there's fires. There's 2,700-degree molt in there. Molt is being held and melted there," said Ben Riphenburg.
Kohler is a major employer in Sheboygan County. The company makes plumbing products. The company released this statement.
"The fire has been contained and the company is working with officials to investigate the cause of the fire and assess the extent of the damage.
Cast iron operations impacted by the fire have been suspended until further notice."
The cause of the fire is still under investigation.