A couple is still recovering from last month's devastating car crash in the Festival Foods parking lot.
Two people who came to the rescue were honored Friday in Racine County.
The recipients, Racine County Deputy Karen Hernandez and Festival Foods associate Chris Dustman jumped into service to help Jeffrey and Cheryl Coopman after the tragic accident.
"I'm accepting this award for all the men and women, first responders who save lives every single day and don't get recognized for it," Hernandez said.
Hernandez along with Dustman helped save the lives of Coopman by trying to stop their bleeding.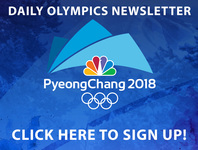 The couple was leaving Festival Foods when they became victims of a hit-and-run. Cheryl lost and arm and leg. Jeffrey lost his leg. The teen accused, Isaiah Degroot, is facing 27 felonies.
"I feel great getting the award but again I'm very upset with what happened," said Hernandez.
Hernandez admits this has been rough and hard to deal with.
"I pray for the victims and their families every day," she said.
And Friday they finally got to unite with family members of the couple they saved.
"We still believe after this tragedy that there are more good people on this earth than bad and from the bottom of our hearts we're forever grateful for all your lifesaving actions," said Sandra Coopman, Jeffrey's sister.
The Coopman family remains positive throughout this process. Family members say that the couple is still in the hospital but progress is being made.
Festival Foods has been raising money for the couple. More than $6,000 has been raised so far. You can donate at the customer service desk at the Mt. Pleasant location.