MOUNT PLEASANT -- Festival Foods in Mount Pleasant is raising money for the family involved in a tragic hit and run crash earlier this month.
The fundraiser just started and family members of Jeffrey and Cheryl Coopman are thankful.
"It's a wonderful feeling that the community is coming together to help," said Jessica Harp, their niece.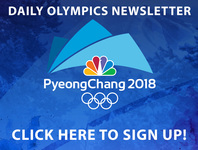 Festival Foods didn't waste time to spring into action with a fundraiser. They're collecting money at the service desk at their Mt. Pleasant location.
The family has also set up a GoFundMe page for the couple.
"Very warming messages from different people who don't even know us," Harp said.
On Jan. 14 the Coopman's were shopping at Festival Foods when a 17-year-old ran them over in a hit and run. The teen, Isaiah Degroot, is facing 27 felonies.
All the money will be used for the couple's medical bills. Jeffrey Coopman just had surgery and his foot had to be amputated. Cheryl lost her arm and leg last week too.
"My uncle just had surgery like two days ago and he's in good spirits, ready to go back to work. My aunt is doing pretty good," Harp said.
They're still in the hospital as they heal. Harp says this is just reminder for people to give blood because it's helped her family a lot.
''I'm so grateful for blood donations," she said. "And people need to get out there and donate more because it totally saves lives. Continue the prayers."