The Brown Deer Police Officer accused of unlawfully shooting a man during an arrest almost two years ago concluded her testimony Friday morning.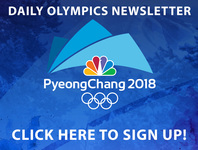 Officer Devon Kraemer is on trial for aggravated battery, use of a dangerous weapon, in connection with the shooting of Manuel Burnley Jr. in March, 2016.
Kraemer and Officer Michael Leeman were called onto an MCTS bus near 60th & Brown Deer Road after the driver reported Burnley Jr. was arguing with her over a transfer policy.
"This stood out, in my mind, as one of the most irate individuals I had ever made contact with," Kraemer testified Thursday afternoon.
She described Burnley Jr. as screaming at the officers and the bus driver, and refusing to leave the bus.
Burnley Jr., who lost part of a lung in the shooting that followed, previously testified that he did not resist arrest.
He said that he was trying to submit to the officers and get the arrest over with as they escorted him off the bus.
But Kraemer said, in her opinion, that at no point during the altercation did she or Leeman manage to get a resisting Burnley Jr.'s arms under control.
Once off the bus, video shows Leeman tripping Burnley Jr. and all three people falling to the ground.
Kraemer testified she didn't know at the time who was responsible for turning the struggle into a ground fight.
"It was completely uncontrolled. The force that drove us to the ground was very aggressive and very forceful. So in my mind, (Burnley Jr.) was still out of control," Kraemer said.
During cross-examination Friday, Kraemer told prosecutor Jim Griffin she recalled Burnley Jr. placing his left arm underneath his body and reaching for his waistband seconds before she decided to pull her firearm out of the holster and fire a single, .45 caliber round into his back.
Kraemer remembered she then holstered her firearm before she and Leeman placed Burnley Jr. into handcuffs.
Griffin asked Kraemer how come she never searched Burnley Jr. for a weapon after he'd been placed into handcuffs.
"What you said (Thursday) was you were on training autopilot, right? Those are the words you used?" Griffin asked.
"Yes," Kraemer replied.
"Does this training autopilot say to put one shot into this guy, who might have a weapon, re-holster your weapon, and never tell your partner this guy might have a gun? Is that the training they give you, officer?"
"Well, all of..." Kraemer began to answer before Griffin interrupted with, "Yes or no?"
"No," Kraemer responded.
She testified that, at that point in time, the priority became saving Burnley Jr.'s life rather than searching him for a weapon.
Kraemer remains on administrative suspension from Brown Deer P.D., according to the Police Chief.