MADISON, Wis. (AP) -- Repeat drunken drivers could lose their licenses permanently under a bill the state Assembly has passed.
The Assembly approved the measure 84-10 Thursday. The Senate passed it in November. It now goes to Gov. Scott Walker.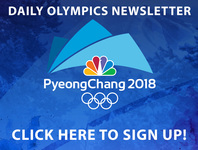 Under the bill, the state Department of Transportation would be required to permanently revoke the license of anyone caught driving drunk four or more times. The agency also would be required to permanently revoke a person's license after a second offense in conjunction with other related vehicular offenses, including vehicular homicide.
People who lose their license under the bill wouldn't qualify for occupational licenses but could petition the DOT after a decade for reinstatement.
Meanwhile, the Assembly also passed a bill that would authorize $350 million in borrowing for a new prison, $4 million to hire 54 additional prosecutors across Wisconsin and send more people to prison on parole revocations.
The Assembly passed the bill 59-35 Thursday, sending it to the Senate where its prospects are uncertain.
Democratic opponents objected to a provision that would require the Department of Corrections to recommend revoking probation, parole or extended supervision for anyone charged with a felony or violent misdemeanor. That's expected to send hundreds more people to prison every year, adding $57 million in costs to the state annually.
Adding the new prosecutors is also expected to result in more people being sent to prison.
Wisconsin's adult prisons are 30 percent over capacity. Republicans say it's a foregone conclusion a new prison will be needed.