MILWAUKEE -- Local company Bounce Milwaukee says it will offer free admission to any area students who are punished for participating in anti-gun classroom walkouts next month.
The amusement center, located at 2801 S. 5th Ct., says any student who is given a detention or suspension after participating in the planned March 14 walkouts will get to bounce for free - along with their parent and/or guardian.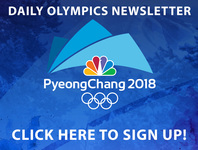 Students across the country have spontaneously participated in walkouts ever since last week's school shooting in Parkland, Florida, which left 17 people dead. Some area school districts have said students could face punishment if they participate in the demonstrations.
"Students are on the verge of doing what adults have failed to for years now. Threats by the School District of Waukesha and others to punish students for peaceful, civil action are both counterproductive and missing a huge educational opportunity," a post on the company's Facebook page reads.
Bounce Milwaukee says it will also have resources on site for students who want to reach out to their legislators.