SUSSEX -- Wisconsin-based printing company Quad/Graphics announced this week it would return $22 million to its employees in the form of stock.
The $22 million will be contributed to Quad/Graphics workers' retirement accounts. President and CEO Joel Quadracci says the gesture was made possible by recent tax reform legislation.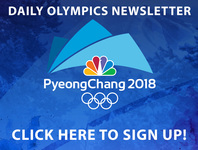 "It's important our employees know how vital they are to our company's transformation, and how vested we are in their future. Our employees are our company's most valued and important asset. They take care of our customers and make Quad/Graphics a strong competitor," Quadracci said.
The contribution represents three percent of eligible employees' base pay, the company says. CFO Dave Honan argues the move proves Quad/Graphics puts employees first.
"A key way in which we will drive transformation is to continue to invest in the growth, development and retention of our greatest asset – our employees," he said.
The $22 million represents about one million shares of Quad/Graphics stock.