Foxconn Technology Group has announced downtown Milwaukee will be the site of its North American headquarters after buying a seven-story building on Wisconsin and Jackson from Northwestern Mutual.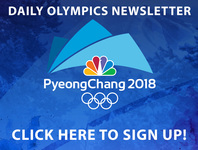 Finding a downtown location had been very high on Foxconn's agenda for the past six months. Foxconn executives said their newly purchased building is move-in ready for their short-term needs.
The footprint of Foxconn's "Wisconsin Valley" now officially extends to downtown Milwaukee with the purchase of a seven-story concrete office building.
"Foxconn is putting a stake in the ground, beyond the scope of what we were initially talking about," said Milwaukee Co. Executive Chris Abele.
Foxconn executive Alan Yeung won't say how much they bought the building for, but shares exactly how it will be utilized.
"For the short term we are not making any changes, I think for the longer term we're going to have to go back to our plan and decide," he said.
Yeong said the building will be home to the Wisconn Valley Innovation Center, where around 650 Foxconn employees and outside entrepreneurs will create ideas and solutions to bring 8K resolution plasma technology to the United States. It will be made right out of their Racine County campus. Gov. Scott Walker calls this the beginning of the "Foxconn Bonus."
"From a corporate standpoint, they wanted to show they would be anchored here," said Walker. "They're going to be a key part not just in Racine County, but in southeastern Wisconsin and a great way to do it is to have this headquarters."
Meanwhile, down in Mount Pleasant, crews are preparing to install water mains along County Highway H leading to the 20 million-square-foot facility which is expected to break ground in April. Some residents in the immediate area of construction say they just received their 90-day notice to move out.
Back in Milwaukee, Foxconn says their building will be sufficient as is for the next few years, but they're hoping one day grow out of it.
Mayor Tom Barrett's statement regarding Foxconn's purchase of downtown building:
"I want to thank Northwestern Mutual and Foxconn for their shared investments in downtown Milwaukee. Adding an international business presence to our central business district is yet another example of the strength of the Milwaukee renaissance."