KENOSHA COUNTY, WI - Justin Timberlake got a little help performing the Super Bowl halftime show from a pair of recent Westosha Central High School graduates.
For more than six weeks the students couldn't text, tweet, or even tell people they would be performing during halftime of the super bowl.
Although Kenosha County natives, Ryan Laffin and Zach Smith, said it's the biggest secret they're ever kept —they also agreed to keep quiet was well worth it in the end.
"It was really exciting [watching them perform]," said Band Director Adam Scheele. "Not too many people can say, 'Hey I marched in the Super Bowl halftime show with Justin Timberlake."
The two University of Minnesota students said it may be just another Monday on campus, but they're still floating on cloud nine.
"Is this really real," Laffin said, questioning whether or not their performance Sunday night at U.S. Bank Stadium was all a dream.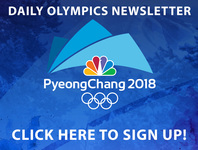 "I'm like, 'oh, my god I'm like 10 feet away from Justin,'" Smith said.
Marching alongside dozens of their bandmates, Laffin and Smith, said the 13 minute show was undoubtedly the highlight of their marching band career.
They're thankful for people like their high school band director, Scheele, who said he watched the show last night beaming with pride. He's glad to have played a role in teaching the guys some of what they know.
"I'm proud of you guys," Scheele said. "You guys represented central high school, and the band program. So, keep it up."
What's more, the UofM marching band's journey to the Super Bowl confirms the power of social media. The students snagged the gig by creating the #UMNMarchWithJT hashtag back in October then asked everyone they knew to share it.