Two request for proposals (RFPs) for operators to oversee the concessions and operations for Bradford Beach and North Point Park for the next five years remain open according to our partners at the Milwaukee Business Journal.
Milwaukee County filed the RFPs in January and the deadline for bids was Feb. 13.
The county did not receive any bids that met the requirements of the RFPs.
The Bartolotta Restaurants managed the North Point Park building and custard stand in the past while SURG Restaurant Group ran Bradford Beach's food, beverage and recreational services.
Property lease agreements between Milwaukee County and these two companies expired in 2018.
Omar Shaikh, co-owner of SURG Restaurant Group, said the company decided to end its partnership with Bradford after the risk of uncertainty.
"It was really too weather dependent, and that makes it a challenge," he said.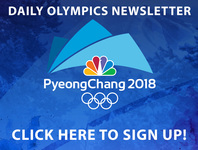 The Bartolotta Restaurants did bid to continue running the North Point properties but was denied after their application did not meet the RFP's minimum annual rent provision of $60,000.
They were the only bid for the North Point Park RFP.
The RFPs called for an operator to pay a minimum annual rent of $60,000 to the county, as well as a monthly commission based on the percentage of gross receipts earned at the properties.
Instead, Bartolotta proposed a mechanism in which the price of Northpoint Custard's rent would be determined by a certain percentage of that year's sales.
"We feel it is unreasonable to hold a fixed minimum rent when so many variables outside the operator is at play," said Bartolotta in their application. "Our proposal, while variable, reasonably achieves the objectives of the county while not unfairly jeopardizing the operator."
Bartolotta Restaurants is still interested in continuing their relationship with North Point Park and Milwaukee County.
"We partnered with Milwaukee County by bringing Northpoint to life in 2009," said Chief Operating Officer Keith Trafton. "We hope to have the opportunity to continue this great partnership this coming summer."
Director of Recreation and Business Services at Milwaukee County Parks James Tarantino said he's confident Milwaukee County will secure vendors for the upcoming season at Bradford Beach and North Point Park.
Tarantino said the county will continue searching for concessionaires for the properties, and may even put out another RFP or make an arrangement with a past operator.
Past documents show that previous operators of North Point Park and Bradford Beach gross, on average, $500,000 to $600,000 in sales annually.