The Milwaukee International Car and Truck Show kicks off Saturday, Feb. 24 at the Wisconsin Center.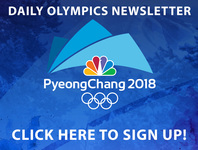 This year, more than 500 of the latest cars, crossovers, trucks and more will be on the floor. All of the vehicles seen there are available for purchase from manufacturers in Wisconsin.
But it's a whole different car shopping experience for those interested.
"There is absolutely no pressure," Jim Tolkan, President of the Automotive Dealers Association of Mega Milwaukee said. "That's the best part of it. Most people have gone online, narrowed choices down but the one thing they haven't done yet before going to a dealership is touch them, feel them, sit in them and see if it fits."
On the third floor, there are all sorts of practical vehicles. Cars, trucks, SUVs from all the manufacturers you're used to. But it's more than just cars. They have zip lines, pop-a-shot and car driving simulators for kids.
But whether it's modern or classics, there is something for every car lover. Bob Bennett with Bennett Coachworks has several restored classics for people to marvel at.
"I just love them," Bennett said. "These are the boyhood fulfillment of dreams building these cars."
Bennett has car restoration in his blood. He grew up watching his grandfather doing it and started turning a wrench on cars before he could legally drive.
To pay his way through college, he restored classic corvettes.
"One of the nicest Corvette collections," Bennett said. "If you own the cars I worked on back then, right now you could sell them and retire quite comfortably anywhere in the world. I'm not wealthy but I've had experiences you can't buy."
Those experiences can be felt through the work he's done. In a small room at the Wisconsin Center are just a handful of his masterpieces. Vintage cars made to look brand new and run better than modern cars on the road today.
Bennett says people will stand in the room for hours looking at different cars. It's the emotional connection they make with their first car or their parent's car that keeps them there.
"I have had guys that come up to me saying, I had one of those or my brother had one of those or my dad had one of those," Bennett said. "I share their passion and a lot of these cars, I have cars I have a hard time giving back to the customer."
The auto show runs from Feb. 24 to Mar. 4 at the Wisconsin Center. For more information on ticket prices and hours, you can visit their website.