A piece of Milwaukee history has come back to life and the men who originally operated it have returned with it.
Engine 9 was once a mainstay of the Milwaukee Fire Department in the 1950s and 60s.
"There were 10 Mack pumpers built in 1949 for the City of Milwaukee Fire Department. They were in service active service for about 30 years," said Charlie Krueger, a board member for the Milwaukee Fire Historical Society.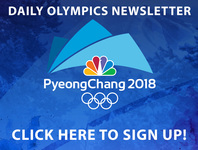 They were then forgotten for almost 40 years until the Fire Historical Society went hunting for one of its originals.
"This is Engine 9 code 365. It went in service at 22nd and State in Milwaukee," said Krueger.
The Historical Society restored it and then looked for some of the original firemen from a 1966 photo with the truck. One passed away, few moved away, but former Lieutenant Arnie Heling and his driver, Herman Meyer wanted to see their old truck.
"That's the engine I first started on as MPO," said Meyer.
The engine brought back a lot of memories. Some of the hardest in their years at the department and also for the city.
"We went through the civil disturbance of 1967," said Heling. "We would go from one fire to the other fire."
"During the riots they assigned two National Guard troopers to ride shotgun on my engine with me because a lot of the time I'd be a block away from where the riot scene was at," said Meyer.
The men said it was five days of non-stop work in dangerous conditions.
"In fact, they built on the back of the engine a little plywood enclosure for the men to sit in because as you would be responding to alarms you were getting stuff thrown at you, rocks and everything," said Heling.
But it is a time they say they would not trade.
"It brings back a lot of memories. It brings back a lot of good memories," said Heling. "We went through a lot. It's just something that you will never forget."