Valentine's Day may have been earlier in the week, but if your busy schedule didn't allow for celebration there are still some events for you and your significant other in Milwaukee this weekend.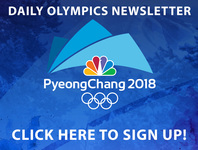 Some sports events going on this weekend are the Milwaukee Admirals game on Sat. Feb, 17 at 1 p.m. and the Marquette Women's Basketball game on Sun. Feb, 18 at 2 p.m.
For a more interactive sports experience check out Free Milwaukee Heritage Day for the new feature exhibit "Back Yards to Big Leagues: Milwaukee's Sports and Recreation History." Guests have the option of Mommy & Me Yoga, Ping Pong free play and free admission to the Milwaukee Sports Exhibit. Heritage Day is on Sat. Feb, 17 from 11 a.m. until 3 p.m.
If you and your boyfriend or girlfriend are looking for something more in the realm of the arts Milwaukee museums are holding events as well. The Milwaukee Public Museum's Food & Froth opens the museum doors after hours for food, drinks, live performances and access to three floors of exhibits. The event comes around once a year and will be held on Sat. Feb, 17 from 7 p.m. until 10 p.m.
Artnonymous is an event at the Milwaukee Art Museum where visitors have the opportunity to purchase a one-of-a-kind work of art while dancing and drinking. The event takes place on Sat. Feb, 17 from 6 p.m. to 11 p.m.
MKE Upcycle is a unique event showcasing works from upcycle and repurpose artisans from Wisconsin and Illinois. This event is on Sat. Feb, 17 from 10 a.m. to 5 p.m.
Lastly, Midwinter Brewfest 2018 is going on this weekend for couples looking to let go. Over 30 local and national breweries will be in the Third Ward from 12 p.m. until 5 p.m. on Sun. Feb, 18 for a full day of beer sampling.