Friday is Milwaukee Police Chief Edward Flynn's last day with the Milwaukee Police Department.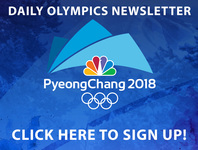 Chief Flynn will retire after holding office since Jan. 7, 2008, almost 10 years after his initial swearing in, and is the fifth-longest serving chief in the city's history.
"I was brought here to be a change agent, and a change agent I have been," Flynn said at a news conference attended by Mayor Tom Barrett.
While some were sad to see the chief go, others say it's the chief's time to move on.
"It is far past his time for it. I think there will be a lot of changes positively," said north side resident Namoi Morris.
Common Council President Ashanti Hamilton agreed.
"It is an opportunity for the city of Milwaukee to move in a different direction," Hamilton said.
Yet there was still plenty of positive outpouring for the chief on his way out.
"I really liked Chief Flynn, I really did. I thought he was a good police chief," said north side resident Regina Adams.
"He was a very good chief," said northwest side resident James Burnham.
"I think he has done a great job," said East side resident Luis Vazquez.
Flynn held several positions before his service in the Milwaukee Police Department. He was appointed Police Commissioner in Springfield, Massachusetts and left his position 18 months into his 5-year contract to become Milwaukee's Police Chief.
Prior to that, Flynn was Secretary of the State Executive Office of Public Safety in Massachusetts. Mitt Romney, former presidential candidate and governor at the time, appointed him to that position.
From 1998 to 2002, Flynn served as Police Chief in Arlington County, Virginia, where he led the department's response to the September 11th attack on the Pentagon.
One of the most notable moments in Flynn's Milwaukee career was his response to the death of Dontre Hamilton, who was shot by Officer Christopher Manny in Red Arrow Park. Flynn fired Manny for his violating department policy by searching Hamilton, which led to Hamilton's death. Flynn received both praise and criticism.
During his time in Milwaukee, Chief Flynn was often called to Washington, D.C. to discuss policing efforts at the White House with President Obama and later in the Trump administration with Attorney General Jeff Sessions. He also testified before a Senate Judiciary Committee on criminal use of assault weapons on the streets.