UPDATE: Sheboygan Police are no longer looking for the two suspects involved in Friday's night shooting.
Police say the two suspects, Manuel Amador and Julian Hernandez, turned themselves in on Sunday at the Sheboygan Police Department and remain in custody at this time.
No other information was released.
-----
SHEBOYGAN -- Sheboygan Police are searching for two people involved in a shooting last night.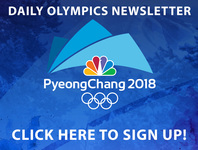 Police say it happened in an alley near South 20th Street when two groups in separate cars got into a fight.
That is when one person got out of a vehicle and started firing several shots.
No one was hurt, but police would like your help in locating the two men.
Police are searching for 18-year-old Julian Ramierez. They describe him as:
Police also searching for 24-year-old Manuel Amador. They describe him as:
Maybe driving brown 2003 GMC Yukon.
Wisconsin License MX 1336
Police say people in the two cars know each other and this shooting was not random.