After the Milwaukee Health Department admitted to failures in its lead prevention program, thousands of children may have been put at greater risk for lead poisoning.
In the aftermath, the topic of lead in the community has become a hot button issue. One local organization is hoping to use some of that attention to educate more families.
The Sixteenth Street Community Health Centers plan to hold three workshops starting in March that will cover everything from how to identify lead in your home to how to get rid of it.
"It is timely now but this is something we've been working on for awhile and really wanting to put into place," said Kevin Engstrom, the director of environmental health at Sixteenth Street.
He says these workshops will expand on the work they already do in their lead outreach program.
"We do all of this education on a daily basis," he said. "Generally one on one and with our employees and our families. We wanted to be able to do this on a broader scale and reach more families."
Over the summer, TODAY's TMJ4 shadowed Alejandra Hernandez, the environmental projects coordinator, as she went into a south side home after a child there tested high for lead.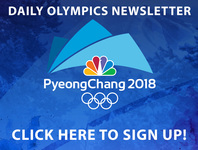 "We get a lot of families that are new to the country," she said. "They're immigrants and this is their first introduction to lead in general."
There are also families who know the dangers but don't know where to go for help. Engstrom says these workshops will help families at both ends of the spectrum and everywhere in between.
"I think a lot of the lead story has been told in very compartmentalized and fragmented ways," he said. "Our idea is to kind of pull all of the different background information into one event."
Attendees at the workshops will go through different stations that start with the health effects of lead, and then continue to the dangers of lead in water, paint and soil.
The workshops will also include on-site testing for children younger than 6 years old, and free water filters for eligible families.
The workshops will be held March 14 at South Division High School (151 W. Lapham Blvd.) and March 21 at the Wisconsin Black Historical Society (2620 W. Center St.) Both will take place from 6:00 p.m. to 8:00 p.m.
There will be a follow up workshop on April 4 dedicated specifically to lead dangers when renovating a home. That will be held from 6:00 p.m. to 8:00 p.m. at Journey House (2110 W. Scott st.)
There is no need to pre-register ahead of time for any of the workshops. More information can be found here.