Milwaukee's lead program has been shut down following an inspection by federal investigators from the Department of Housing and Urban Development.
HUD put out a "Stop Work Order" Monday morning and gave the city a High-Risk Designation.
HUD wants no more work on lead removal in Milwaukee under its Lead Hazard Reduction Demonstration Grant until the program is fixed.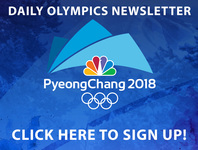 The program helps families at risk of lead exposure.
"I think it's appropriate to do that. I don't see this as a permanent stop order," said Milwaukee Mayor Tom Barrett.
Until further notice, even lead removal projects underway have to stop. All lead removal work in the city is on hold until a reevaluation happens.
According to a HUD memo, the problem is "owners are completing work that may be noncompliant and unsafe."
The city traces much of the lead poising to older homes with lead paint. It's such an issue in Milwaukee that children are supposed to get their blood tested three times by the age of three.
If it comes back with high enough levels, the city helps connect homeowners and landlords get rid of that lead, which usually required a window and trim replacement.
"We did a lot of focus on windows and worked with private property owners to do some of the other work. They want us to be doing that work as well," Barrett said.
That means private contractors will likely not be used and the mayor said if that happens, more families will be forced to live with lead in their homes longer.
"What it will mean is that we will be doing fewer homes. But again if it is important to have done that is what we are going to do," Barrett said.
The Milwaukee Health Department said HUD is still allowing them to work with the worst lead poisoning families on a case by case basis.