Some Milwaukee aldermen were stunned to hear about a policy at the Milwaukee health department, that barred employees from bringing problems directly to the common council.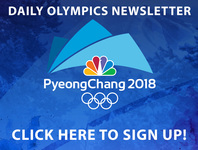 Now some council members want to ban all city departments from doing something similar, as they say it puts the public at risk.
The policy was revealed during a Steering and Rules Committee meeting Wednesday afternoon. Representatives from the health department confirmed that the policy became official in October of last year.
"It had been a verbal policy for as long as I can remember," said Angie Hagy to council members during the meeting. Hagy is the director of disease control and environmental health at the health department.
The policy says employees must receive authorization from the health commissioner before speaking to any elected official. They also can't respond to an elected official without prior approval.
"The council is not interested in hearing from employees because 'hey I don't like my boss,'" said Ald. Bob Donovan. "We're talking specifically about situations like this where children's health has been placed at risk. We don't want to discourage any whistleblowers from coming forward and obviously a policy like this has done that."
On Thursday Donovan released a statement saying Mayor Tom Barrett lifted the gag order, but was critical of the mayor's timing.
"I can't believe it took him an entire day, but Mayor Barrett has rescinded the Health Department policy restricting employees from communicating with elected officials," he said in the statement. "I want to know if this now extends to all city departments (including the Police Department) and whether the mayor will now guarantee that there will be no repercussions for those who share information and communicate with elected officials."
The mayor's office released the following statement following Donovan's release.
"The Mayor expects all departments and all City employees to communicate in a professional manner which includes keeping important stakeholders such as the Common Council informed."
The majority of Wednesday's meeting focused on failures at the Milwaukee Health Department related to its Childhood Lead Poisoning Prevention Program. The department had to send out new letters to about 6,000 families whose children tested high for lead, because they couldn't find documentation that those families were notified.
Most lead testing is done by health care providers, who are required to notify families of elevated levels. But the health department is supposed to follow up with those families, and provide lead-abatement resources when needed.
Sandy Rotar, the department's health operations administrator, told council members that she learned the scope of the issue in June of last year. She then instructed Hagy, who was new, to look into the problems.
She said she did not bring any concerns to the council because of the policy.
A representative from the mayor's office says the mayor expects that "no department should have this policy."
We tried to contact the former health commissioner Bevan Baker, who resigned earlier this month.
Baker signed the policy in October, making it official. No one answered at his home and he did not return our phone call.
Ald. Tony Zielinski introduced a resolution that would prohibit city departments from enacting similar policies. It's expected to go before the full council on Feb. 6.
Several members of the council say there is a culture of keeping quiet within city departments.
During the meeting Wednesday, Common Council President Ashanti Hamilton said he was receiving text messages from city employees who said they've experienced this.
"As much as you think you may be protecting somebody, you're obviously putting the public at risk," said Hamilton in the meeting.
While other departments may not put the policy in writing, Donovan says he's heard from employees that this exists.
"Over the years, I've been contacted by city employees telling me certain things that are going on but I can't move forward with it because they're begging me not to reveal their name," said Donovan.
Both the police and fire departments, as well as the department of neighborhood services and department of public works confirmed that they do not have similar policies in writing.
If this new resolution is adopted, the health department would have to replace its policy with one that allows employees to speak with elected officials.