Milwaukee residents who park on the street caught a break Thursday, and will not have to follow parking rules for one night only ahead of a winter storm.
Milwaukee has 239 crews ready to hit the pavement when the snow does arrive.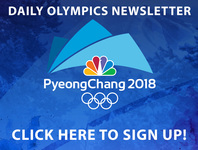 "The City of Milwaukee is prepared for whatever hits us," said Mayor Tom Barrett.
Salt trucks and garbage trucks with mounted plows will hit the main streets first and then venture into residential areas. That's where one of the biggest concerns comes into play, parking tickets. There are no snow parking regulations in place Thursday night.
"I feel great about that, thank you Milwaukee City," said Tonya Steadman, East Side.
Steadman is one 12,600 people ticketed over the course of the last snow removal operation.
"It is not our goal to collect a lot of money in parking revenue with snow storms. Our goal is to make sure that our plows can get down the streets," Barrett said.
Residents don't need to worry about snow-related citations Thursday night since parking regulations are not in effect.
"On the East Side and the near South Side, those entire aldermanic districts have two-sided parking allowed year round, except for when we need to remove snow and ice," said Tom Woznick, Parking Services Manager.
The Department of Public Works will implement the regulations from 11 p.m. Friday to 6 a.m. Saturday and again 11 p.m. Saturday to 6 a.m. Sunday.
"I will be listening what side to park," Steadman said.
Overnight Friday, Feb. 9, park on the odd side of the street. Saturday, Feb. 10 park on the even side.
"If you just take your time and read it it makes sense, but I'm also a person who's acclimated with city parking cause I think when you live in the city you sort of have responsibility to know what the laws are," said Beth Weirich, East Side.
Rob Bundy has lived on the East Side for 10 years, and he got a ticket this week.
"There was no new posted sign. It's a new one on us and myself and all my neighbors got hit with a $50 ticket so it feels like somebody's kind of making hay where the sun shines," Bundy said.
Bundy doesn't feel like giving the neighbors the night off is giving anyone a break.
"That doesn't give me my $50 back," Bundy said.
One-hundred and twenty garbage trucks are mounted with blades so that means no garbage and recycling pick up Friday.