Pewaukee Native J.J. Watt may not have a championship ring yet, but he's this season's Walter Payton Man of the Year.
J.J. Watt was at the forefront last year when Houston needed a leader. Watt helped raise millions of dollars for victims of Hurricane Harvey. His parents sat down with TODAY'S TMJ4's Lance Allan when they returned from Minneapolis on Monday.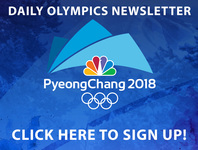 John and Connie Watt have seen their son J.J. do incredible things on the football field. And now winning this award he's transcending sports.
"It was very emotional," Connie said.
"We saw all the past recipients of it. I mean those were the heroes of my childhood," John said. "For me it was like wow, wow, wow all the way down the line and then they finally announced him being the winner."
"Take a moment. Ask yourself, how can I make a difference?" J.J. said in his acceptance speech.
"I think some people think that you get used to it," Connie said. "And we don't. We go to these events, and things, but you never stop appreciating every single one of them."
The $37 million raised for Houston Hurricane relief, with supplies collected at Pewaukee High School, has deeply touched the Watt family.
"One of the most impactful things was once that whole gym was cleared out and everything, I just sat down and the tears just came and I thought, wow, I can't even believe what we did," Connie said. "I know, people say J.J. did this. Yes J.J. spearheaded it and had it but everybody came together."
"I tell you what, if there is a better parent's dream, I can't think of what it possibly could be," John said. "I really can't. And have our sons be a part of it was unbelievable."
John and Connie Watt encourage people to continue to donate to organizations and charities of their choice. The four organizations JJWF donated the funds collected to can be found on their website, www.jjwfoundation.org.
John mentioned others have been affected in Port Arthur, Texas again.
Just because they're not in the headlines, doesn't mean people aren't still struggling.