In Pennsylvania, Punxsutawney Phil is the first official sign of spring. In Milwaukee, it's the return of Brewers baseball and the Brewers Arctic Tailgate.
The event is set for this Saturday, February 17th, and will feature a party tent, live music, games, activities and food. But it will officially kick off at noon on Friday, when tailgates are allowed to start setting up in the Miller Park parking lot.
But the main reason for this event is ticket sales. Brewers single-game tickets officially go on sale at 9 a.m.
And fans might want to get there early because the first 2,000 in line will receive a free bratwurst, soda, and Brewers knit hat.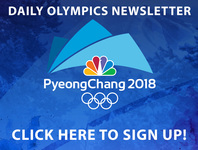 Some things for fans to keep in mind: no handmade shelters, shelters larger than 100 square feet or pas generators are allowed. ​​​​​​​
Also, a limited amount of opening day tickets will be available at the event, and each fan is limited to purchasing a maximum of four.
For fans that don't want to brave the elements, or simply don't want to leave the comfort of their couch, online and over the phone ticket purchasing is also available starting a 9 a.m. on Saturday.