Paint Your House One Last Time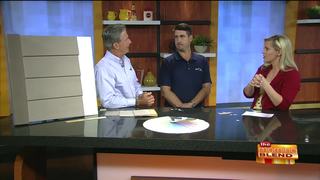 Imagine setting it and forgetting it - with your house exterior!
When you decide to transform the outside of your home or business with a fresh coat of paint, you want something durable, long-lasting and protective. You may even want to choose from a large color palette to select the perfect color to match your style! Giving you solutions are Jay and Rick Mariano from Rhino Shield of Wisconsin. Learn how their technology waterproofs, protects and insulates your home - and how it will go over any exterior and comes with a 25 year warranty. They'll even fix rotten wood and peeling paint!
To get your free Rhino Shield consultation, call (262) 395-4602 or by visiting: MKEPaint.com