MADISON, Wis. (AP) — The bulk of Gov. Scott Walker's welfare overhaul package, including increasing work requirements for food stamp recipients and imposing them on parents for the first time, won final legislative approval on Tuesday.
The Legislature was racing to complete its work for the session, taking up many key parts of Walker's re-election platform. The Assembly hoped to be done on Thursday while the Senate planned to return just one day next month.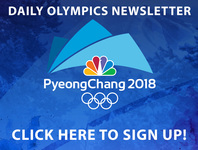 In addition to the welfare bills, the Senate passed Walker's plan to stabilize the private health insurance market by creating a reinsurance program. The Assembly passed the measure later Tuesday evening, sending it to Walker for his signature.
The Assembly also passed Walker's $6.8 million marketing plan designed to entice millennials to Wisconsin from nearby Midwest cities to help with a worker shortage problem, sending the measure on to the Senate.
A $50 million rural economic development program cleared the Assembly as well. That proposal, which passed unanimously, goes to the Senate next.
Walker put forward 10 welfare overhaul bills and the Assembly passed them all last week. The Senate approved all except one, which has not yet been scheduled for a vote, that would create a photo ID food stamp benefit card.
Republican Sen. Chris Kapenga, lead sponsor of the welfare bills, said they would put more people back to work.
"We're actually doing something that's going to improve people's lives," he said.
Democrats united against them, saying they would actually make it harder for people to get out of poverty and make it more difficult for people to get food and benefits they need to survive. Sen. Chris Larson, D-Milwaukee, called the bills part of a "dog whistle crusade to bash the poor" that Republicans were pushing to satisfy their conservative base.
Bills passed would:
— Increase from 20 to 30 hours a week the time that able-bodied adults, and now parents of school-aged children, have to be working or in job training to receive food stamps.
— Require drug screening, testing and treatment to be eligible for public housing.
— Prohibit anyone from receiving food stamps and other Medicaid benefits if they own a home worth double the median value — or about $321,000.
— Block anyone owning a vehicle worth more than $20,000 from getting food stamps.
— Require "able-bodied" Medicaid enrollees to pay child support and participate in child paternity testing or face losing benefits.
Walker's reinsurance bill won bipartisan support in the Legislature's budget committee last week, which voted to go ahead with the plan even though the state did not identify where it would find the estimated $50 million to $80 million needed to pay for it. The $200 million proposal is counting on at least $150 million coming from the federal government.
Democratic Sen. Jon Erpenbach, one of nine to vote against the measure, called for accepting federal Medicaid expansion money to pay for the idea. Walker and Republicans have refused to accept that money. The measure passed 23-9, with 16 Republicans and seven Democrats in support of it. Seven Democrats and two Republicans were against it. The Assembly passed the plan 79-16.
The idea has found broad support among health insurance providers, doctors and the medical community.
Under the bill, the state would be authorized to seek a federal waiver to offer a reinsurance program to lower premium costs. Such a program would cover at least 50 percent of medical claims costing between $50,000 and $200,000.
Walker has touted it as a way to shore up the state's private insurance marketplace under the Affordable Care Act. Rates increased an average of 36 percent this year for people buying health insurance in the private marketplace, not counting federal subsidies. Horizon Government Affairs estimates that rates in Wisconsin would drop 13 percent in 2019 and 12 percent in 2020 under the proposed reinsurance program.
The Assembly also passed a proposal speeding through the Legislature that would allow businesses in the same chamber of commerce or industry association to join together to pay for their employee health care costs. It's similar to how large employers self-insure as a way to save money.
The Republican-backed bill was introduced just two weeks ago. Its supporters see it as a way for smaller businesses to manage increasing health care costs. But Democrats and other critics worry that the move allowing them to self-insure, rather than buy group health insurance, could destabilize the marketplace.
The measure now goes to the Senate.