Republican Senate Majority Leader Scott Fitzgerald proposed a new bill to create an "Alcohol Czar" position in Wisconsin. The bill is up for a public hearing Thursday.
Fitzgerald says that current laws covering manufacturing, distribution and selling of alcohol in Wisconsin are not being adequately enforced by the Department of Revenue, bringing about the need for the Czar position.
"It's the wild, wild west when it comes to alcohol regulation and how the product is moved," said Fitzgerald.
However, this proposal does not come without opposition.
Gov. Scott Walker, MillerCoors, and Wisconsin Brewing are less than thrilled about the idea.
"He's throwing the idea out, I don't know how far it's going to go," said Walker of Fitzgerald's proposal.
Walker is focused on other legislative priorities such as a child tax rebate, overhaul of the juvenile justice system and new work requirements for food stamp recipients. He hopes these proposals will pass before the session ends in March.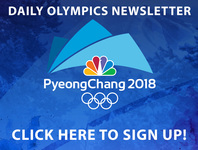 Both MillerCoors and Wisconsin Brewing are concerned how the Alcohol Czar position will affect them.
"The Department of Revenue has been effectively and efficiently regulating alcohol in this states since prohibition and this change is unnecessary," said MillerCoors lobbyist Paul Lucas.
Lucas also said that if there are enforcement issues there is a simpler, less expensive way to address it.
Wisconsin Brewing has a similar take on the proposal stating, "Wisconsin Brewing Company is, has been, and will always be supportive of a discussion to modernize the alcohol beverages rules and regulations in our state. What we will never support is new, sweeping legislation that impacts our industry, but excludes representatives from affected Wisconsin businesses like ours from the discussion."
Wisconsin Brewing is urging residents to contact their Senator and express their opposition to this proposal.