Breast cancer patients are seeing a higher survival rate but an increase in heart disease according to doctors at Aurora Health Care.
As treatments continue to advance, doctors say they're using more drugs to help cure breast cancer. However, it's having a negative impact on heart health in women. At Aurora Health Care's Cardio Oncology Program they say 70 percent of their patients are women.
"In the past, we had three [cancer treatment] drugs that may affect the heart, "Dr. Vinay Thohan, Co-Director of the Cardio Oncology Program said. "Now, we have 30 or more drugs that may affect the heart.
Many of the treatments are targeting cancer. But some of the pathways they target in cancer are present in normal cells also. If those cell targets in normal cells inside the heart, they can affect the heart in bad ways."
For Monica Dinauer, the last year has been a roller coaster. She was told she had breast cancer in July of 2017. After chemotherapy and surgery, she's cancer free, though she still has to go through radiation.
Now, she's also being told she may have to think about the affects of the treatment putting her at risk for heart disease.
"It was definitely nerve racking to know that going through everything you're going through, on top of it to be concerned about your heart makes it even more so," Dinauer said. "I was pretty fit and active leading up to everything. Thinking about [heart disease] was not necessarily in my thought process."
"She has received a number of medications that may have heart effects," Thohan said. "
[But] it depends on two factors. First, there are patient factors like age, diabetes, high blood pressure, obesity. Those factors influence the presence of heart disease. Also, the specific type of chemotherapy. If those things conspire, you may have a situation where the chemotherapy accelerates that heart disease."
It sounds like kicking a person while they're down. However, doctors actually say the uptick in heart disease among breast cancer patients is a good thing.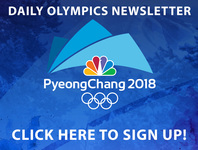 "Thirty years ago, they weren't seen because people were dying," Dr. Federico Sanchez, Medical Director for the Oncology Program at Aurora Health Care said. "They didn't live long enough to get to problems. Now they're surviving and we're curing them. Breast cancer is one of our most successful treatments in cancer. Therefore, people are living. I would love to say I see the same thing with stomach cancer and some lung cancers. Unfortunately, these people don't live long enough to get into these troubles."
Sanchez compares the cancer treatment stress on the heart to that of a motor in a car. If you run the car for 70,000 miles in the first two years you have it, the car won't last much longer. However, now that they've recognized the wear and tear these cancer medications inflict on the heart, they can provide the oil change the heart needs to keep it going for another 70,000 miles.
"If we're curing cancer we have to think, how can we make them live longer and healthier?," Sanchez said.
"You have to treat the heart. You have to emphasize, since we're going to cure [the cancer], I have to do things so when you are cured you can keep living normally."
As for Monica, she's over the moon knowing she's kicked cancer. She's more than happy to have the privilege to deal with the heart health risks now.
"I feel good," Dinauer said. "I feel that they've been able to monitor and watch and keep a close eye on everything. I feel everything will be just fine with it. I'll be back at the gym. I'll be back doing what I was doing and getting my workouts in like I enjoyed before."