MILWAUKEE -- Two of the three Milwaukee County Jail staff members charged in the 2016 dehydration death of inmate Terrill Thomas have resigned, while a third has been recommendation for termination, Acting Sheriff Richard Schimdt announced Friday.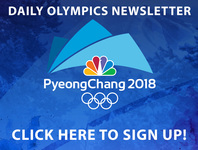 Jail Commander Maj. Nancy Evans, Lt. Kashka Meadors, and Correctional Officer James Ramsey-Guy were all charged Monday and appeared in court Monday afternoon. Schmidt had promised that any disciplinary decisions would be made by Friday.
"Nancy Evans and Kashka Meadors resigned this week while the Milwaukee County Sheriff's Office Internal Affairs Division completed its internal investigation. Had they not resigned, my recommendation to the Personnel Review Board (PRB) would have been termination based upon the results of our internal investigation," the statement from Schmidt reads. "James Ramsey-Guy has not resigned and I am recommending that the PRB terminate him based upon our investigation."
Thomas, 38, died April 24, 2016 while in solitary confinement. He was booked into jail on shooting charges. His attorney says his water was shut off for six days before his death.
Last year, a jury determined that seven members of the jail staff who may have played a role in Thomas' death should be charged.
District Attorney John Chisholm says he will not be filing charges against the other four employees.
According to a criminal complaint, Meadors gave the order to turn off Thomas' water after Thomas flooded his cell in the mental health unit. He was transferred to the disciplinary unit and that's when Meadors ordered Officer Ramsey-Guy to turn off the water to Thomas' cell until "he behaves."
That action was never logged in any official jail log, or mentioned in any staff briefing, according to testimony. As a result, Thomas' water was never turned back on.
Both Meadors and Ramsey-Guy face one charge each of neglect.
A criminal complaint says that Evans knew about critical video surveillance but lied about her knowledge to investigators in order to protect her job. The district attorney charged her with one count of obstructing an officer.
She also faces a count of misconduct in office, a felony, for lying to her superiors and failing to preserve the video surveillance as evidence.
Jail policy states that an inmate should have 24/7 access to water in their cell. While in the disciplinary pod, inmates are only given a meal with a drink on Sundays. Every other day, inmates are given something called Nutraloaf, a food served in prisons and jails across the country. When given Nutraloaf, the inmates are not given anything to drink and can only drink water from the sink in their cell.
Testimony revealed that while his water was shut off, correctional officers didn't provide Thomas with anything to drink. Several officers testified that they didn't know his water had been shut off since the action wasn't logged.
Chisholm says his office is still investigating the medical care Thomas received while in custody, through a third party company the county contracts with called Armor Correctional.
He said additional charges could be filed in this case following that investigation.
Thomas' death had been a polarizing incident at the Milwaukee County Jail.
Daniel Storm, a community activist, told TODAY'S TMJ4, "To us it's a start. It's unprecedented, it's a start of having culpability and responsibility in the jail, we've been waiting for that. This is a very good start, this sends a good message. We appreciate Mr. Chisholm for this."
Schmidt says they are actively looking for a new medical company to take over that contract.