NEW YORK (AP) -- A Wisconsin woman running to replace Democratic U.S. Rep. Ron Kind has been charged with scamming a jewelry store in New York City.
Thirty-six-year-old Juliet Germanotta was charged with grand larceny Wednesday. Investigators say Germanotta bought a ring online from Manhattan's Diamond District worth $4,800 -- then returned a fake ring for a full refund from the jeweler.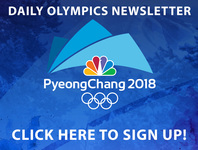 Germanotta told the New York Post on Thursday she acknowledges sending back a fake ring, blaming the decision on personal issues clouding her judgment. She contends the charges are a misunderstanding.
She is due back in court April 2.
Germanotta, who lives in La Crosse, Wisconsin, says she is running in the Democratic primary against the incumbent Kind.