WATCH SENTENCING LIVE
Morgan Geyser may be sentenced Thursday to a maximum of 40 years in a mental institution nearly four years after she and Anissa Weier took their classmate into the woods and stabbed her 19 times to impress the fictional horror character Slender Man.
The Waukesha teen agreed to a plea deal last year so that the victim, Payton Leutner, would not have to testify and relive the incident in court.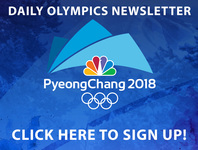 Geyser originally pleaded guilty to attempted first-degree intentional homicide but was found not guilty of the crime by reason of mental illness or defect in October 2017.
Jurors found the other girl involved in the crime, Anissa Weier, not mentally competent when she committed the crime, sending her to a mental health facility on Dec. 2017.
Weier was sentenced to 25 years in a mental institution. She will be eligible to be released when she turns 18 in 2020 depending on whether or not doctors confirm that she will not be a harm to herself or society.
Weier will remain under supervision until age 37.
In May 2014, Geyser and Weier lured Leutner to a Waukesha park by telling her they were going to play hide and seek.
Geyser then stabbed Leutner 19 times while Weier encouraged her. The girls told Leutner to lay on the ground so that she wouldn't lose blood as quickly and then left her in the forest.
All of the girls were only 12 years old at the time.
Leutner was left with a total of 25 scars on her body, 19 from the crime itself and six others from surgeries to repair her heart, diaphragm, liver, stomach and pancreas.
The girls said the crime was an attempt to become "proxies" of Slender Man so that he would not cause harm to the two girls or their families.