Foster children may soon be getting a free education thanks to the state of Wisconsin. A newly proposed bill is gaining bipartisan support in Madison.
This is about lending a helping hand to a vulnerable group who lawmakers say need the extra support.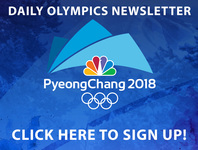 To be eligible the foster children would either have to go to a University of Wisconsin system school or technical college.
Jameelah Love, a junior at UW-Milwaukee, was in the state foster care system for four years. She knows exactly what it feels like trying to figure out what's next after aging out of the system
"It was pretty stressful; it was definitely an experience that I wouldn't wish on other people," she said.
That's why she's been advocating for foster youth and this bill and it's even taken her to Washington, D.C.
This law is for children who have been in foster care placement for at least one year between their 13th and 18th birthdays.
Students can only receive tuition waivers for up to 12 semesters and until they turn 25. Love is 26, so this won't benefit her.
"Most of the things I advocate for I won't benefit from and I know that but that's perfectly fine with me," she said.
But she says it's a good feeling helping future kids.
"My goal is so that those who unfortunately have to enter the foster care system after me and in the future that they don't have to deal with the same, struggles and barriers that I had to deal with," Love said.
The Assembly's colleges committee is expected to vote on this Thursday. If approved, it will then move onto the full assembly for a vote.