Failures at the Milwaukee Health Department continue to cause concern in the community, especially surrounding recent revelations concerning lead exposure.
A lengthy report released Monday night details how the department may have put children at risk for lead.
Some of the issues cited include underfunding, low morale and high staff turnover within the department.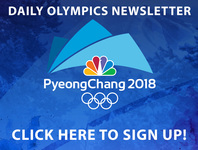 "There were two children, at least two children we know of that were allowed to return to a home that we had not tested to make sure it was lead free," said Mayor Tom Barrett in a news conference Monday.
He said he intends to act on the issues he learned. In the meantime, local advocates say what's most concerning is the number of children who could have been harmed by lead while the department went through these issues.
"For us it's like, well I'm glad you decided to do something now but for the families who have been harmed over the last few years, we're very upset about that," said Robert Miranda, the executive director of the Freshwater for Life Action Coalition.
Miranda formed the coalition at the end of 2015. He says he's been contacting the mayor's office since then asking for more to be done on lead in the community.
"I'm advocating for all of these issues to be equally treated but I will say that the big two [are] paint and water," Miranda said.
According to the newly released report, about 70,000 homes have lead laterals, that's nearly half of all homes in Milwaukee.
In 2016, the city began distributing free water filters for families in those homes.
The Social Development Commission is one of the places the city works with to give out filters, who says the lead investigation hasn't affected their operation.
"We actually are trying to get more people informed," said Patrice Harris with the commission. "Right now we have about 180 left that we hope people come down and get."
She says they are targeting families with children under 6-years-old and expectant mothers. Families should first check the commission's website to find out if their address is on the list of homes with lead laterals.
The outside audit of the health department still needs approval from the full common council. That's likely to happen next week. The council will be asking for the mayor to sign off on the audit that same day and hope that means it can begin by the end of February.