A multitude of failures in Milwaukee's Health Department left children at risk for untreated lead poisoning, including at least two which were sent home to houses unsafe with lead.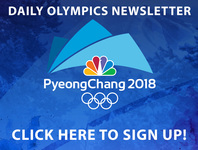 Failures such as families not being notified of their children's high lead levels to get follow up care all happened in the last two years.
The failures were revealed in a sudden news conference late Monday evening by Milwaukee Mayor Tom Barrett.
Just two hours after receiving a report detailing problems with the City's Childhood Lead Poisoning Prevention Program, Barrett addressed the report, which details how the program failed at-risk children.
"There were two children, at least two children we know of that were allowed to return to a home that we had not tested to make sure it was lead-free," Barrett said.
Those two kids, along with 30 others, had to undergo a therapy to remove the lead from their bodies. The two children who went back unsafe homes did receive medical treatment and the problem was fixed.
According to the health department, "It is imperative that children receiving therapy return to a lead-safe home environment and Milwaukee Health Department is responsible for assuring that."
The mayor said dozens of homes were not assessed after kids tested for high levels of lead.
"Right now there are at least 30 addresses in question and this number could potentially grow to 100," Barrett said.
It means the city could now be in violation of state statute. That is just one of a dozen of findings from the audit.
It also explains how more than 6,000 families of children with elevated lead levels should have received letters explaining next steps.
The report said underfunding, regular staff turnover and fighting with community partners are just part of what is hurting the program. But the mayor hopes to ultimately make changes from it.
"I did not ask for a report to sugar coat what the issues are, I asked for a report to identify the problems and I intend to act on the issues. That's what I intend to do," Barrett said.
The mayor will go over the report with the Common Council later this week.
Milwaukee families that need lead help should call 414-286-8800.