After a horrific hit-and-run crash left a husband and wife brutally injured last month, the husband, Jeffrey Coopman, is speaking out for the first time.
The Coopmans were hit outside of Festival Foods in the parking lot and have suffered serious injuries.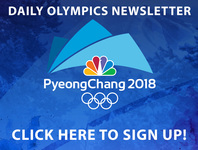 Wednesday Jeffrey finally went home, but his wife Cheryl is still in the ICU.
"This has been and continues to be a very difficult time for me and my wife," Jeffrey said. "It's horrific something like this could happen at 10:30 on a Sunday morning, pretty hard."
Investigators say 17-year-old Isaiah Degroot was speeding from cops in a stolen car and ran them over.
Jeffrey has grieved for his own injuries while dealing with his wife Cheryl's.
"We can only pray that she starts to improve," he said.
He's had to have his left leg amputated. Cheryl is still in intensive care after losing her arm and leg. She also has broken bones and serious internal bleeding.
"She's going to need me more than ever so," Jeffrey said.
Degroot is facing 27 felonies. This crash happened while investigators say he was out on bail for playing a part in a shooting three months ago.
Something that still has Jeffrey outraged.
"A lot of anger, I don't know how he was able to get out from his last felony he committed in November," Jeffrey said. "I think our justice system failed me, I know it failed me and my wife big time."
The doctor says Cheryl has a long recovery. Even though Jeffrey is going home he says he will be coming back to visit his wife every other day.
Two GoFundMe accounts are set up to help this family—the Jeff & Cheryl Coopman Accident Fund and Jeff & Cheryl Coopman hit & run. Click on the links to find out how to donate.