Our partners at the Milwaukee Business Journal just released its 40 under 40 list, profiling the 40 best and brightest in Milwaukee who are under 40 years old.
One woman uses the art of dance to teach much more than pliés.
"After graduating from college," Desiree Cocroft with Signature Dance Company said. "I wanted to make sure whatever I did impacted the community as well and people who are like me."
Cocroft got her degree from Hampton University, a Historically Black University in Virginia. From there, she wanted to help the people in her hometown. In 2004, she and two friends opened Signature Dance Company to give themselves a place to dance.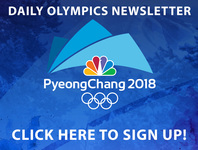 But in 14 years, it's turned into so much more.
"We never necessarily envisioned it would be where it is right now," Cocroft said. "You get the chance to impact the lives of students and dancers at a young age."
Cocroft says they started with about seven adults but have since grown; adding teenagers and young kids all the way down to just three years old.
While they teach dancing techniques from ballet to hip-hop, the lessons she is most proud to teach are those of life. She takes pride in showing the young girls she is a successful black woman who is giving back to her community.
However, she says it's not just the students who benefit.
"It's always nice to be able to not only pour into them but because we've poured into them, their families reap the benefits as well," Cocroft said. "I think overall, we're not helping one child at a time but we're helping families."
In this strategy, she's creating a strong foundation change in the community that's already spanning generations. She has adults who she taught as children, coming back to instill the same values she taught girls 14 years ago. It's this cycle of positivity that made it easy for the Milwaukee Business Journal to select her as one of the 40 under 40.
"To show an example of a woman who's very successful, who can lead through example, show how it can be done," said Mark Kass, editor at the Milwaukee Business Journal. "She comes to work every day and she works hard. She's successful. It can only rub off in a great way."
"It was exciting to get [the 40 under 40 list] and very humbling," Cocroft said. "A very humbling honor. You don't do the work that comes with non-profit or work with young people for recognition. You do it because it's something that's in you. That you're passionate about. Being able to see what has come out of the seeds sown years before is what's the most gratifying thing."