WAUWATOSA -- Retailer J.C. Penney will close its massive distribution center in Wauwatosa and lay off 670 workers in the process, the company confirmed Tuesday.
The distribution center will close July 1, and the call center will close on September 1. The company plans to consolidate and move operations to its distribution centers in Kansas and Ohio.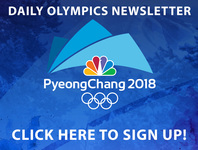 "It's never easy taking actions that directly impact our valued associates, however, we feel this is a necessary business decision," said company spokesman Carter English in an email. "Eligible associates will receive separation benefits, including outplacement support and an on-site career training class."
The two million-plus square foot facility, along the west side of Interstate 41, is one of the largest industrial buildings in Wisconsin. But it likely won't sit empty for long.
Per sources, who spoke to TODAY's TMJ4 Partner the Milwaukee Business Journal on the condition of anonymity, the company plans on selling the building to Milwaukee-based Phoenix Investors, a commercial real-estate firm.
Wauwatosa Mayor Kathy Ehley said she was caught off guard to hear the news of the closing, but said the city is very proactive. They've had a vision plan in place for the site since 2015.
"We didn't see that as a near future opportunity but here it is so luckily we did some proactive planning on it," she said.
The city's plan for this building includes possibly demolishing the site and creating new commercial, retail and office space.
"I would encourage whoever buys it to communicate with the city," said Ehley.
She says J.C. Penney was one of the city's largest employers.
"My heart really goes out for the employees that must be quite a shock to them," she said.