The City of West Allis has hired a marketing agency as it tries to reinvent itself and ditch the old image of a manufacturing city that is lesser than its neighbors.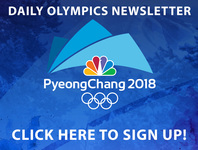 Mayor Dan Devine says the city has entered into an agreement with Savage Solutions to help change the city's image.
"I really think that the stereotypes that people have of this city are very outdated," Devine said. "There is this image that in my opinion is going back to the 1980's that we are nothing but a dead old industrial town, full of fast food restaurants and people cruising on Highway 100."
Savage Solutions owner Cory Savage says "without a doubt, there's a stigma. I think everybody has a preconceived notion of hearing West Allis or Stallis."
He knows that he and his firm have an uphill battle, but are confident time will change the perception.
"This is not a project that overnight West Allis will become Wauwatosa or the next thriving Bay View," Savage said.
Devine points to the expansion of businesses like the West Allis Cheese and Sausage Shoppe as an example of what's good in the city.
Shoppe owner Mark Lutz says local businesses are the big boom in West Allis.
"Everybody is an owner-operator it's not a big corporate group behind us," said Lutz.
He recently added on to his West Allis location and helped bring other businesses into the city. Lutz started eatwestallis.com a consortium of local eateries that have come together to show the changing face of the food scene in West Allis.
An engineer by trade, Lutz purchased the cheese and sausage shop in the early 2000s and says "there's no shortage of customers in West Allis."
His success in Milwaukee's neighboring city led him to open a second location in the Milwaukee Public Market when it opened. He also recently helped bring local favorites like "The Farmer's Wife" and Ka-Bobs Bistro into the city.
Lutz says starting a restaurant in a city like Wauwatosa or in Milwaukee's Third Ward just got too expensive.
"I can imagine what those rents are and if you're a chef wanting to do your restaurant for the first time that's a lot of capital you have to have," said Lutz.
The marketing project is paid for by using the city's hotel room tax. A recent change in state law says that cities have to use 70 percent of their room tax for marketing.
"That gave us a revenue source to pay for this, where prior with all the levy limits and financial restrictions imposed on us by the state, it was hard to implement new programs," Devine said.
"We have a pretty good idea of where West Allis is right now but it's more important for us to focus on what kind of city does this city want to be," Savage said.
So he and his team are immersing themselves in West Allis, frequenting different restaurants and businesses to learn more about what makes the city tick, hoping to recruit new residents.
"We're going to try and attract the resident that might want to start a family there. We're going to try and attract a resident that might want to build a business there," he said.