The Oak Creek-Franklin School District voted in favor of a policy to randomly drug test students Monday.
A junior at Oak Creek High School, Mitchell Haag, is relieved.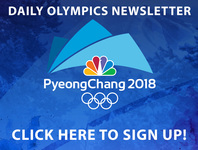 "I hope that the district gets better and students are safer and you can walk around school to go in the bathrooms and they're not closed off because of drug usage and things like that," Haag said.
Others are disappointed with the board's decision, like parent Tom Zeise who has a student in middle school and high school.
"It's kind of randomly attempting to improve things without really having the evidence in an effective way to get there and nor a goal to say oh we're gonna get here," Zeise said.
The policy targets students in sports, extra-curricular activities and those who want a school parking permit.
Board members were split with four in favor of the policy and three against it.
"If this isn't the answer to it we don't want to put money and time and effort into something that isn't going to give us the end result," said Board Member Kathleen Borchardt, who voted no.
"We have to start somewhere so let's start it see what happens if we find that this isn't working we can always pull it back," said Board Member Sheryl Cerniglia, who voted yes.
Oak Creek is joining at least five other districts that have implemented this type of policy in Southeast Wisconsin.
"I think there's some proactive aspects to it that will work out I think there's some challenges and I think what we'll do is make it the best thing possible for Oak Creek kids," said Superintendent Tim Culver.
Drug testing will begin at Oak Creek High School in July 2019. It could cost up to $10,000. The money will come from student activity fees.