For the people around the Milwaukee-area who make their living cleaning up snow, this had been a hard winter.
One Waukesha County plow business owner said he will be lucky to make half of what he made last year, so he is welcoming in another day of falling flakes.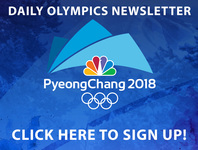 Dan Neary and his workers at Rockstar Landscaping and Plowing checked over their trucks before heading out into the snow Monday evening.
"The last couple days were crazy especially when snowstorms are kind of spread out," Neary said.
But the Brookfield business owner is not complaining.
"It has been a very slow snow year. Last year we had all our business basically in December," Neary said.
And if a slow year wasn't enough, Neary is also dealing with higher salt prices caused by a country-wide shortage.
To pick up extra business Neary joined the Plowz&Mowz app. It's kind of like Uber, but instead of calling for a ride, you call for a plow.
"It pops up on our phone and then basically we can click if we want to take the job or don't want to take the job," Neary said.
Neary is not the only one seeing big snow business.
Joe McCrea, 10, and his partner William Deguzman, 12, have a deal to shovel four driveways in Wauwatosa.
"Go get the end of the driveway. I'll do the pathway up here. And the end of the driveway and the porch, O.K.?" McCrea said.
Joe and William say business started off slow, but now they are pretty steady.
"There's been a lot of snow," Deguzman said.
The partners said they will get it all done because they live up to Joe's slogan.
"Need a good worker, call a good worker, Joe McCrea," Joe said.