A unique program in Waukesha is helping hundreds of high school students get real-world career experience before they even graduate.
The Waukesha MADE program (Manufacturing, Automotive, Design and Engineering) sends students to work at local manufacturing companies.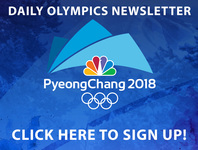 It's a win-win for both as companies need extra help and the Waukesha School District has plenty of students eager to learn.
"I work in carpentry, a lot of the time I laminate panels," said Alex Vazquez, a junior at Waukesha South High School, who works during the week at Aries Industries.
The company is one of more than 30 local manufacturing businesses that partner with the district to recruit student interns for projects.
"We're setting these kids up for success in their future," said Chris Hansen, the human resources manager at Aries. "It's helping close that skills gap which we're experiencing in the southeastern part of Wisconsin."
Karla Reyes is a senior at the Waukesha Engineering Prep Academy and is gaining valuable experience at Aries for a future career in either electrical or mechanical engineering.
"I get to talk with people, interact with them, I get to solve issues, problems, build a solution for them," she said.
There are nearly 500,000 manufacturing jobs in the state, according to the U.S. Department of Labor. With an aging workforce, companies need new young talent to fill jobs.
"The goal is primarily to make sure we give kids other options than simply going to college," said Waukesha Superintendent of Schools Todd Gray.
Ultimately, companies hope some of the students in the program will return to work for them after graduation. The district is hoping the program can expand to involve more companies and employee more students.
If a business is interested in joining the program, they can contact Amanda Payne at the Waukesha County Business Alliance.