MILWAUKEE — For the third time in a year, Marquette University is addressing a racial social media post by students associated with the University.
In the 10-second Snapchat video, the two students say an African American racial slur and another directed towards people of Middle Eastern descent. One student has been confirmed to be a member of the Men's Lacrosse team. The university says he's been permanently removed from the team as they investigate the students' conduct privately.
Marquette University released the following statement related to the incident:
"Late on the evening of Feb. 15, Marquette University was notified that two current students used racist language in a video posted to social media. The Division of Student Affairs immediately initiated a student conduct investigation, the results of which will be confidential due to FERPA privacy law. One of the individuals in the video was a student-athlete who has been removed from the team. As a Catholic, Jesuit institution, we are called to build a nurturing, inclusive community where all people feel safe, supported, welcomed and celebrated. Racism and discrimination have no place on our campus. To our students of color, we pledge to continue to work with you to overcome injustice and make our university anti-racist."
Marquette University
Under the Family Educational Rights and Privacy Act (FERPA), Marquette will not be releasing the details of its investigation into the incident and cannot make comments on whether the two students are or will remain enrolled.
This is the third public instance of a racist social media comment being made by students affiliated with the University. In June of 2020, a women's lacrosse player made inflammatory comments about George Floyd's murder on Snapchat, saying in part "some ppl [sic] think it's ok to f****** kneel during the national anthem so it's ok to kneel on someone's head."
The University rescinded her scholarship and admission.
Two months later, Marquette President Michael Lovell's son had derogatory comments surface about women and Black people. He chose to leave school after the comments came to light and apologized.
"This is the atmosphere of Marquette," Lioneal Clay, a Junior at Marquette said.
Clay grew up in Milwaukee and says he has heard racist comments during his life both on and off-campus.
"Outside of campus, we have Black and Brown communities that are so impoverished," Clay said. "Homeless people, they walk about campus and Marquette is so prosperous. It's that divide that creates an entire environment that fuels the energy for these racist behaviors to manifest."
However, he says this most recent incident is just scratching the surface of what the Black experience is like on campus.
"We're saying this was the third event, but actually it isn't," Clay said. "There are many more events on this campus that have had racist behaviors behind it. This is the third event that we've managed to capture and present to you."
Clay is a leader for the Marquette Black Student Union. He says they received the video from an anonymous source who didn't feel comfortable with fellow students speaking in this way.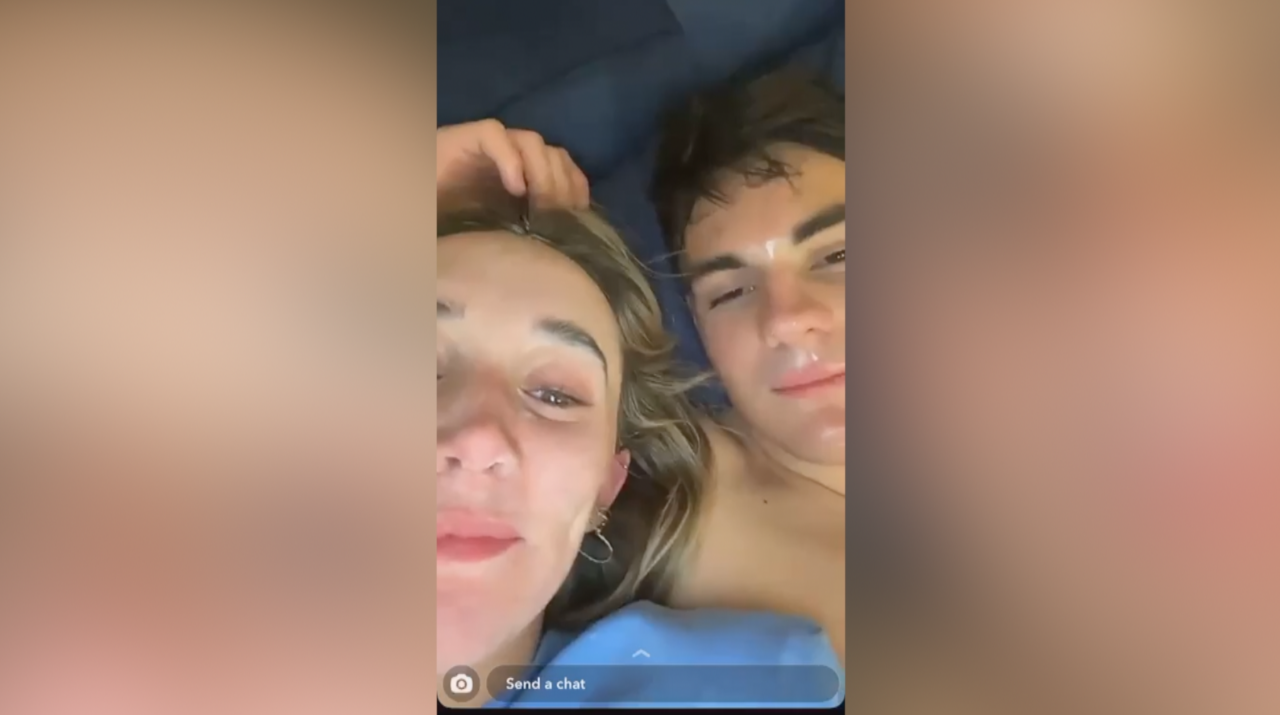 "We've created a network of Black and Brown students on campus that know we'll be a voice for them," Clay said. "We'll be their outlet and fight for them. They come to us. We're creating a safe space for them so people can feel like this is home here."
In his time at Marquette, Clay says he's debated leaving the university on a daily basis because of the treatment he has received. He does give some credit to how the university has handled these situations, swiftly addressing them. However, he hopes more can be done because he feels the University should have a zero-tolerance policy related to racial comments like this.
"There has been some addressing, yet we still see some underlying forms of how the racism is so deeply rooted in the institution," Clay said. "Racism today is not so overt. You won't see it so publicly like in this video, but it's there. It's underneath the surface. That's what needs to be recognized. The underlying forms of racism and how it affects us as people of color in the system, in the University."
Marquette University has created a class for all first-year students to take on the importance of language and race.
TMJ4 News' attempts to reach the two students in this most recent video were unsuccessful.
"It wasn't just a dumb mistake," Clay said. "This is something you cognitively chose to act on. This is the atmosphere of Marquette. Marquette holding itself accountable in this direction is Marquette taking strides to change the atmosphere."