The Lake County Sheriff in Illinois said seven men were arrested and charged with attempting to purchase sex in a sting near the Wisconsin-Illinois state line this month.
One of the men, 55-year-old Evelia Marquez, was from Kenosha.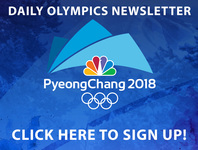 According to a news release, the men answered an ad on the Internet to meet a prostitute. When the "Johns" arrived at the designated spot in Waukegan, Illinois and offered money, officers arrested the men and took them to the Lake County Jail.
The Lake County Sheriff's Office said this type of sting has resulted in 8,000 arrests of Johns and sex traffickers nationwide.
The others charged in the sting were Jeremy P. Hoen, 29; Luis Lopez-Arellano, 32; Raymond Berger, 33; Luis E. Cardenas, 48; Dionicio S. Pott, 37; and Elmer E. Rosales, 54. They are all Illinois residents.
They've all been charged with Solicitation of a Sexual Act.