On New Year's Day in Kenosha an alleged drunk driver went over the center lane killing 53-year-old Djuana Latshaw in a wrong way head-on crash on County Highway K.
38-year-old Christopher Thayer was arrested but the victim's family wants more done.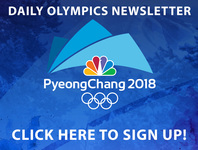 The daughter of Latshaw, Elissa Nyara doesn't want another family to go through what she's going through, that's why they're reaching out to lawmakers because she not only feels like the suspect should be held accountable but the bar who served him should be held responsible for her mother's death as well.
Thayer had 8 to 9 drinks on New Years' Day at Rivals Bar, a bartender knew Thayer was drunk and offered to give him a ride home. Thayer refused a ride.
But this family says with Dram Shop laws, Wisconsin bars will feel more obligated to not let things like this happen.
Dram Shop laws hold bars and restaurants liable for the death or injury of a person involved in a drunken driving crash.
Attorney Elizabeth Olszewski is working with the family. 30 states have Dram Shop laws. One of those states is just eight miles away from Kenosha.
"It's a matter of logic," Olszewski said. "You can hold them responsible in the state of Illinois. If we implement those laws then we potentially save lives in Wisconsin. Bar owners shouldn't be able to choose saving a dollar over saving a life."
Dram Shop is here in Wisconsin but the law is limited to holding bars liable if they only serve alcohol to a minor who's involved in a serious drunk driving crash. In some states like Illinois, the law isn't just limited to minors.