The Milwaukee non-profit SET Ministry is being awarded nearly $240,000 to promote jobs and self-sufficiency for public housing residents.
The U.S. Department of Housing and Urban Development (HUD) awarded the money.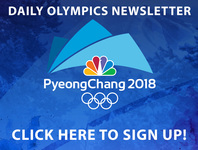 "Anytime you get money, it's a great occasion," said Ann Wilson, with Hillside Terrace Family Resource Center.
The government finances will help SET hire or retain service coordinators who will work directly with families. The coordinators will help connect them with education, job training, placement and computer and financial literacy programs.
Crystal Davis knows this will a great thing for Milwaukee because she's already benefited from one of SET's programs.
"I didn't know how to use a computer," Davis said.
And now she's a scheduler after the organization helped her a GED.
"Failure was not an option for me," she said.
Davis previously worked as a factory worker for 23 years.
"I'm just excited, even at my age I'm still excited about growth, you know it took me a long time but God's not through with me yet," Davis said.
The money awarded is a part of a bigger initiative where HUD awarded nearly $35 million across the nation.