The Milwaukee County Executive scrapped his plan to charge people to park at public parks after fierce opposition from the community.
While some residents say they're happy they won't have to pay to park at Milwaukee County Parks and along Lincoln Memorial Drive this year, Milwaukee County Executive Chris Abele said this leaves a $1.6 million budget shortfall.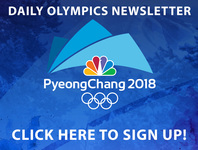 Coming to Wilson Park to make the most of a fresh round of snow is Cristina Salazar and her three young kids' favorite free winter activity.
"This is our second time this week," said Salazar.
Salazar admits, she was worried the Pay to Park program would mean their trips here would have been severely limited. The proposal would have charged drivers $1 to $3 an hour to park.
"I don't think that's fair," she said. "It's a public space so I don't see the reason why we have to pay for that."
Salazar isn't alone. Earlier this month, more than a hundred people showed up to a public meeting about the program in outrage, leading to Abele's decision to scrap the plan despite a 15 - 3 county board vote in favor of the idea.
"It's a relief because you know I can come during the summer, keep playing volleyball as we do and I don't have to pay," Salazar said.
Abele suggests a short-term solution of pulling that money out of the county's contingency fund.
"It's essentially a reserve for when things that are unpredicted come up," said Abele.
Abele said it's time to go back to the drawing board for a more permanent solution.
"It would be irresponsible to get in the habit of paying for recurring costs with one-time funding," Abele said.
Abele said one of those options would be to increase vehicle registration fees by $5 a year. The county board is expected to discuss these options and come to a decision next month.