Franklin teen Abby Martin advances to final four in 'Kids Baking Championship'
Only two episodes left on the Food Network!
Abby Martin from Franklin has made it through another week on Food Network's "Kids Baking Championship."
The competition this week required competitors to channel their inner astronaut and create intergalactic-inspired food. Abby got some tough critique on her unique creations from the judges, but managed to make it into the top four.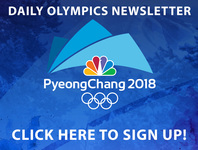 Plus, she mastered her creation just in time for her family's viewing party!
There are only two episodes left to see if Abby can take home the Kids Baking Championship crown. You can watch Mondays at 8:00 p.m on the Food Network.