Brookfield residents are stirring after a cougar was spotted this weekend in the area, caught on camera by a home security camera.
The Wisconsin DNR says they can't officially say it's the same cat seen earlier this month, around 6:30 a.m. Sunday morning, a large cat caught on camera, lurking near Capitol Drive and Pilgrim Road.
Dan Guerndt caught the whole thing on his home security system.
"What really triggered me to look at it was because there was another cougar sighting like a day earlier," Guerndt said.
The video shows a huge cat walk up to Guerndt's house, jump to the window, and then take a peek inside.
"Without the camera there I would have never even probably known," said Guerndt. "Or there would have just been paw prints there. I never would have thought it was a cougar."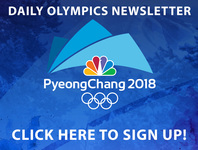 The DNR suspects the cougar is about a year old and weighs almost 50 pounds.
Dan's neighbor, Thomas Cerrillo, lives right across the street and says he's going to keep a closer eye on his dog.
"Letting people know that it was seen here is important because people have dogs and kids and stuff like that around here," Cerrillo said.
While many neighbors were surprised to hear the cougar was in their area, no one plans on moving and neighbor Craig Coffman seems to be in good spirits about it.
"If I had conceal carry I'd probably be carrying too. At least for the next few days until they give us an update on this cougar," said Coffman.
While many say this sighting will change their early morning and evening routines around the house, it's not all bad. Guerndt says just being able to see the cougar so clear and close is impressive.