Harley-Davidson riders, builders and fans get to look, shop, and share everything motorcycle this weekend.
The fifth annual Mama Tried Motorcycle Show is this Saturday and attendance is anticipated to be nearly 10,000 at The Rave in Milwaukee.
Warren Heir Jr is one of the co-founders of Mama Tried and says he's happy to work with their main sponsor Harley Davidson.
"We have a bike from Japan, from Germany. So it's worldwide, but yeah we have a pretty heavy mid-western feel," said Heir," I've never had an issue with the motor company. They've been fantastic through and through."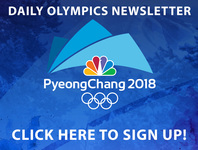 Harley has been a sponsor for Mama Tried, even through its rough patches. The motorcycle giant recently had to shut down an assembly plant in Kansas City, leaving 800 people unemployed, on top of the company's four-year sales slump.
"It's been really nice, it's been a great partnership and I look forward to working with them more in the future," said Heir.
Mama Tried features more than 100 bikes, vendors, and racing events all weekend. The show kicks off tomorrow from 10 a.m. till 10 p.m. and then on Sunday from 9 a.m. until noon.