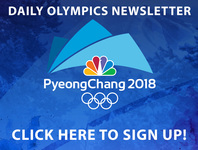 Harley-Davidson Inc. is recalling more than 175,000 motorcycles in the U.S. due to a potential brake failure.
The company said this covers more than 30 models from 2008 to 2011.
It isn't riding season just yet, but before Harley Davidson owners fire up their engines they may want to have a service check. Milwaukee Harley-Davidson General Manager Goran Zadrima said the trouble lies within the brake fluid for those who aren't keeping up with maintenance.
"Obviously the most important things on a motorcycle are going to be the brakes and tires so you want to make sure you maintain those," he said.
Zadrima said this brake fluid recall is more of an operator issue than a manufacturer error.
"I can't really see why it's Harley's recall, but I think Harley is all about taking care of our riders," he said.
Motorcycle owners who haven't replaced their brake fluid every two years as advised could face life-threatening consequences if their brakes give out.
"The chances of fluid getting thicker and seizing is there," Zadrima said.
The U.S. Government opened an investigation into the issue in 2016 after dozens of complaints and a few crashes. While manufacturer recalls are nothing new, this one comes at a particularly bad time for Harley-Davidson Inc. Just last week, the company announced the closure of its Kansas City, Missouri plant to cut costs after dwindling sales.
Zadrima said the recall takes about an hour to fix. His dealership has already contacted their affected customers. They will pick up and drop off your bike for free.