RACINE, WI - A Racine family is still searching for answers after their relative, 26-year-old Donte Shannon was shot and killed by Racine police last month.
The family claims Shannon's constitutional rights were violated because the officers fired a weapon at Shannon without justification.
Dozens of people from the Racine area joined the family as they marched from Racine City Hall to the Racine County Courthouse Monday afternoon.
Among the marchers were two mothers who have faced similar tragedies --the mother of Dontre Hamilton —a black man who was shot and killed by a Milwaukee police officer in 2014 and the mother of Sandra Bland —a 28-year-old black woman whose death and arrest sparked controversy.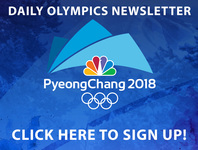 Bland was found hanged in a jail cell in Texas in 2015 —three days after being arrested during a traffic stop.
The father of Donte Shannon said standing in solidarity with others highlights what he considers a lack of trust between the black community and police.
"These kids are running for their lives for a reason," Nakia Shannon said.
"This is not a first time, this is not a second time. I could see if it was the first time it ever happened in history. It's not, it just keeps repeating itself over and over again," he continued.
The Wisconsin Department of Justice is investigating Shannon's death.